Two Bedroom Suite
The perfect retreat for a luxurious, romantic holiday! This suite is located at the highest point of the building complex and boasts four verandas, from which you may gaze at the far-reaching views over the southern slopes of Mount Taygetus. You are able to see past Sangia peak and all the way down to Messinia and the bay of Messini. 

The suite covers sixty square metres of floor space and is designed for those seeking a holiday where comfort, luxury and seclusion prevail. Discrete luxury and touches of smart neatness are present in its every inch. The space itself consists of a roomy lounge and a study for those who combine a tiny bit of work while on holiday. There is an energy efficient, wood-burning stove, which provides warmth and comfort at all hours. One bedroom leads off the lounge area and there is another in the sleeping loft for private moments filled with relaxation and rejuvenation. 

In addition to a relaxing massage, the Jacuzzi next to the bed offers colour therapy. The combination of flowing water and beautiful colours heightens the senses and makes them more receptive.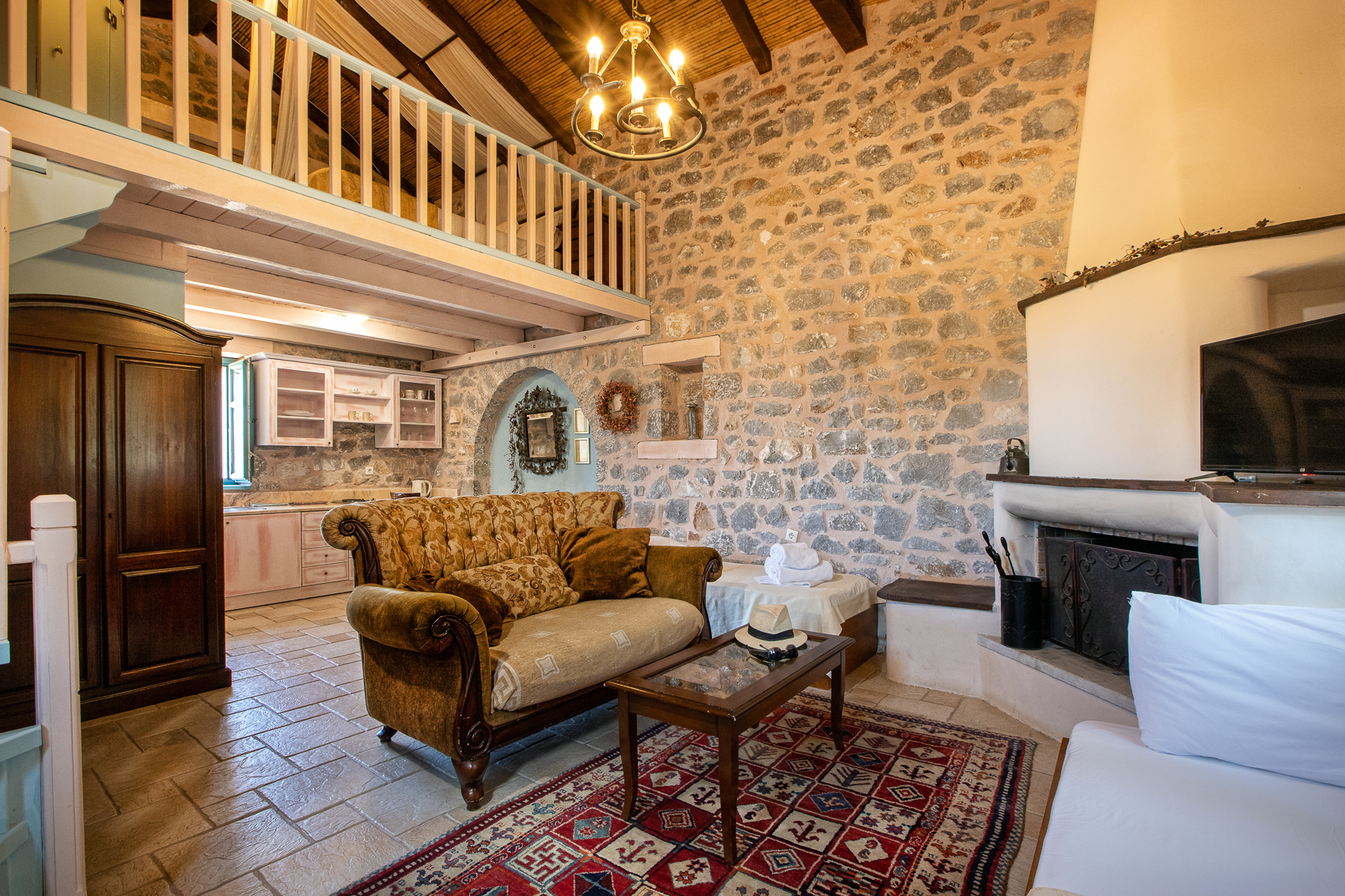 FACILITIES
Veranda
TV
A/C
Heating
Complimentary bath amenities
Bath or shower
Jacuzzi
Fridge
Free WiFi
Double Bed
Three single beds
Kitchen Facilities